<![if !vml]>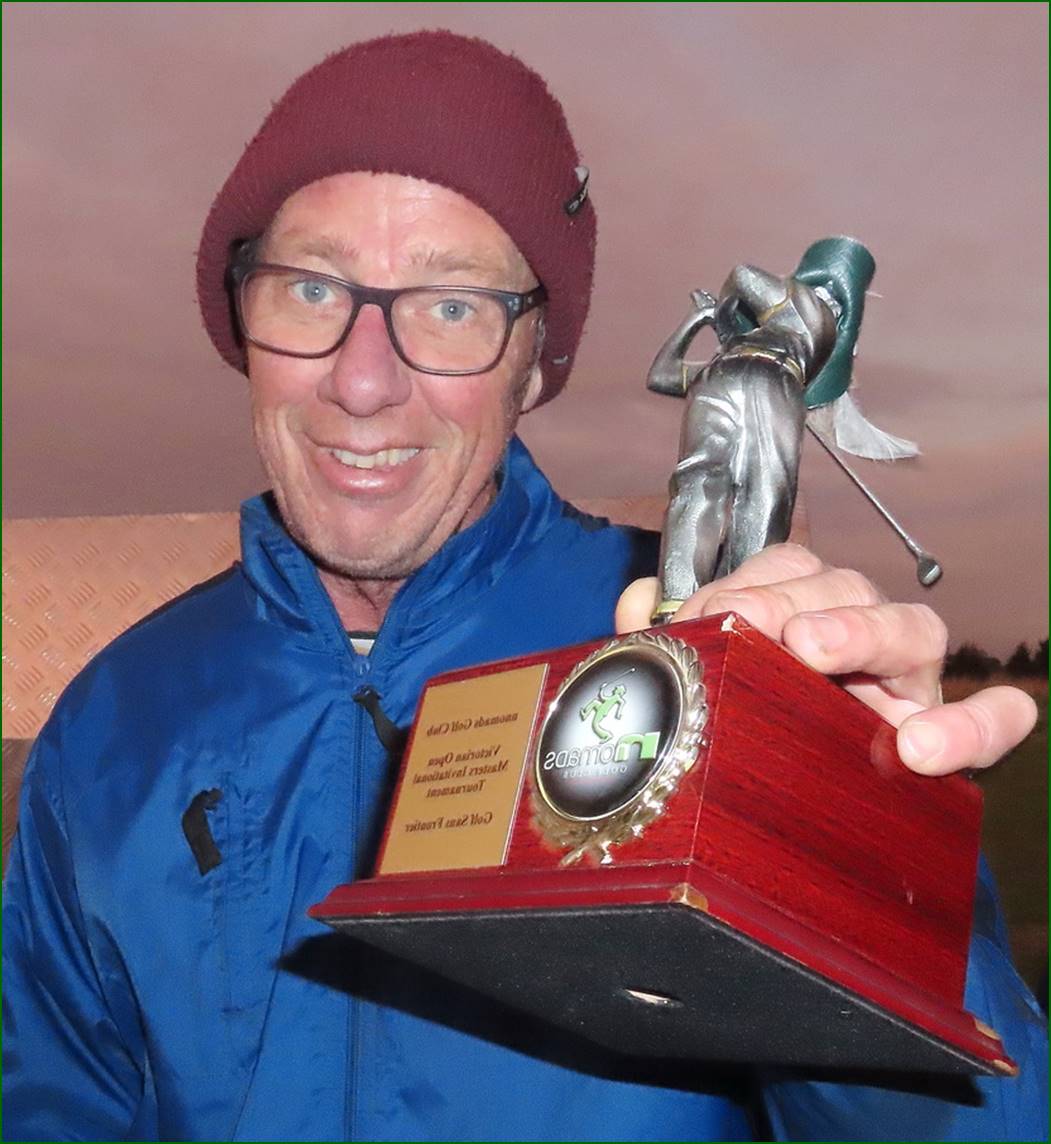 <![endif]>
The Bloke - Winner - Victorian Open Masters
 Invitational Tournament, June 2022
<![if !vml]>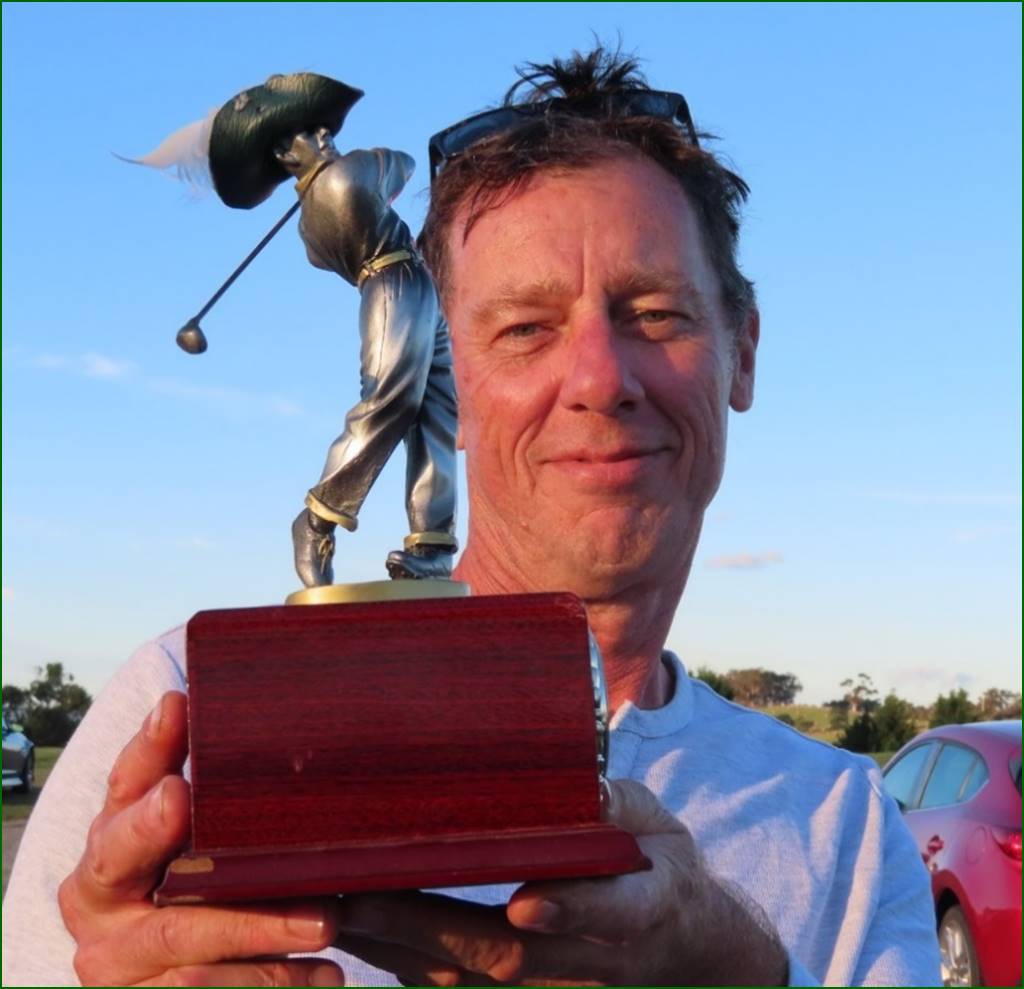 <![endif]> 
The Bloke – Winner - ANZAC Day Medal, April 2022
Consistent performances across 2022 deliver The Bloke another nnomads Golf Club championship
The nnomads Golf Club championship was based on the average of the best four scores across all nnomads Golf Club major events in 2022. The Bloke ended up with an average net score of 71.8 strokes across his four best events which was 1.2 strokes in front of 2nd place getter Stavros the Greek.
The Bloke won three major events in 2022 including the 'Blessed are the Big Nose' Cup (BBNC) in April, the ANZAC Day Medal (ADM), in April, and the Victorian Open Masters Invitational Tournament (VOMIT) in June.
In addition, he was runner up in the Swan Island nnomads Cup (SINC) in August, was top nnomads handicap score in the Melbourne Cup Cup in November, and was best-off-the-stick in 5 of 7 championship events in 2022.
Five-time club champion: Of particular note, is the fact that this is the fifth time The Bloke has won the nnomads Golf Club championship, previously winning in 2011, 2013, 2017 and 2019. His win in 2022 elevated The Bloke to a status well above a very select group of nnomads Golf Club members who have won three club championships (being Pup and The Cardinal). The Bloke is the only member to have won the club championship 4 or 5 times.
The nnomdas Golf Club committee congratulates The Bloke on an outstanding year in 2022. The results again show that you do not have to win every major golf event to be club champion. You just need perform well in four major events and be ahead of the pack as was The Bloke in 2022.
<![if !vml]>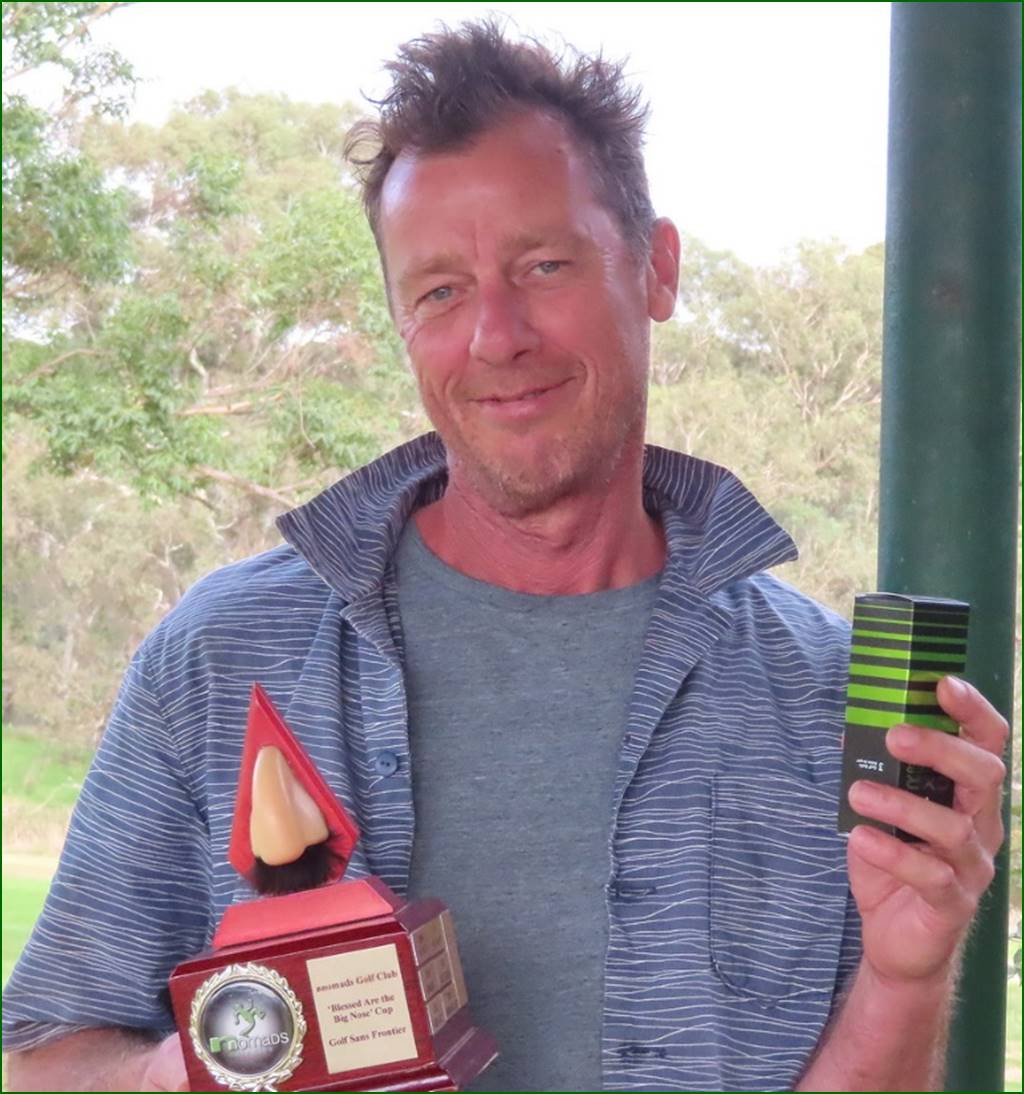 <![endif]>
The Bloke – Winner - 'Blessed are the
Big Nose' Cup April 2022

<![if !supportLineBreakNewLine]>
<![endif]>